About
Since 1975 Reguitti has crafted a wide selection of handle aesthetics, catering to every kind of architectural style and interior spaces.
With a strong emphasis on minimalism and harmonious beauty, Reguitti offers a collection of over 15 minimal handle models with concealed rosettes and essential shapes, embodying a sleek and contemporary aesthetic.
Committed to superior craftsmanship, design excellence and attention to detail, Reguitti continues to redefine elegance and ergonomics of door and window handles.
TechPlus
With new patented Easy Click and Easy Spindle systems
Reguitti TechPlus range of handles for doors and windows provides an innovative, versatile and reliable solution.
TechPlus was designed to adapt to all kinds of openings: access doors, interior doors, profile doors, casement windows, lift and slide windows. Moreover, it can be applied to aluminium, PVC, timber and steel profiles, ensuring maximum application flexibility.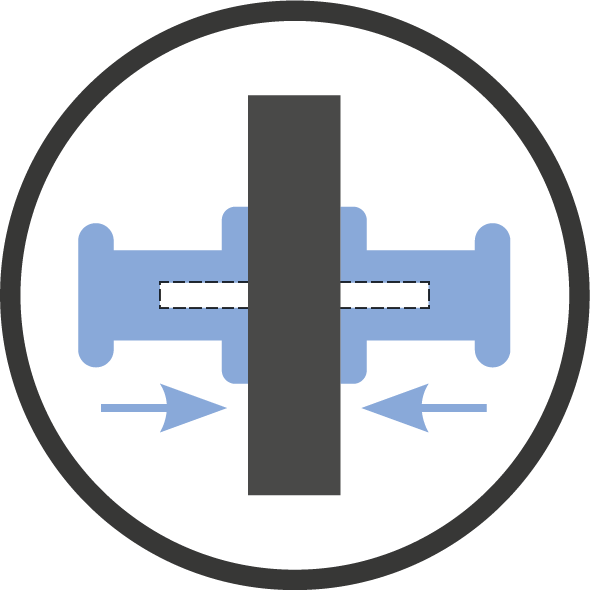 Easy Click System
Fast-assembly patented EASY CLICK system for doors that does not require tools or screws.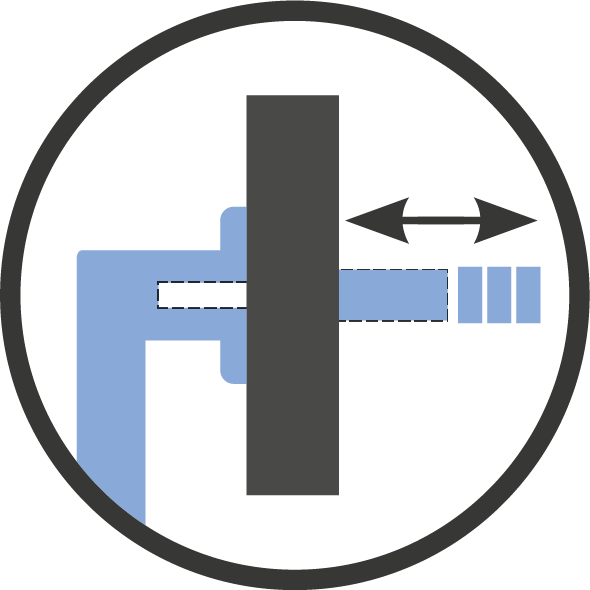 Easy Spindle System
Fast-assembly window handle patented EASY SPINDLE system for tilt and turn hardware.
Versatile
TechPlus is designed for all openings: access doors, interior doors, profile doors, casement windows, lift and slide windows.
Four Designs
Four aesthetics available for every interior style: Luce, Lea, Lisa and Jo.
Certified
All TechPlus handles are certified according to European standards for product safety and quality.
Catalogue
Reguitti offers a wide range of handles and finishes.
More than 4,500 products
With more than 60 different handle models, Reguitti has created one of the largest and most comprehensive catalogs in the market. The entire Italian-made product line consists of handles and accessories for doors and windows, entrance doors, sliding doors, and hotel doors that are grouped into ranges to fulfill the various technical and aesthetic requirements of every project. The materials employed include brass, aluminium, zamak and porcelain.
61 finishes
Reguitti boasts a huge offer of finishes, from classic to modern, from vintage to contemporary. The catalogue also includes a selection of special finishes, including PVD (Physical Vapour Deposition), which protects the surfaces from atmospheric agents and wear; Antigerm, ISO 1922 certified against germs and bacteria; AV Brass, with antiviral properties according to ISO 22196; EN 1670 Grade 5 certified corrosion resistant finishes for stainless steel products.
For aluminium
Reguitti Inox is the brand that focuses on stainless steel handles and pull handles. It includes almost 30 handle models and almost 30 pull handle models, divided into square design and round design. A vast offer designed to fit any architectural style and aesthetic taste.
The Reguitti Inox  pull handles are also totally customisable in length and centre distance, section size and type of support (straight or inclined).
Customization
Using laser technology, Reguitti products can be personalised with the customer's own logo.
Minimal handles
Obliq is the latest in Reguitti minimal handles collection that includes almost 20 different models.
Pull Handles
With over 71 different models, Reguitti offers a vast range of pull handles for all architectural styles.

You bring the idea we bring the solution
We develop unique solutions for our partners, providing leading technology and excellent consulting services, from the initial concept to the end result.

Tyman International is a division of the Tyman group (TYMN: LSE), an international supplier of window components and access solutions. Tyman International products are sold in more than 100 territories worldwide under the Schlegel, Giesse, Reguitti and Jatec brands.